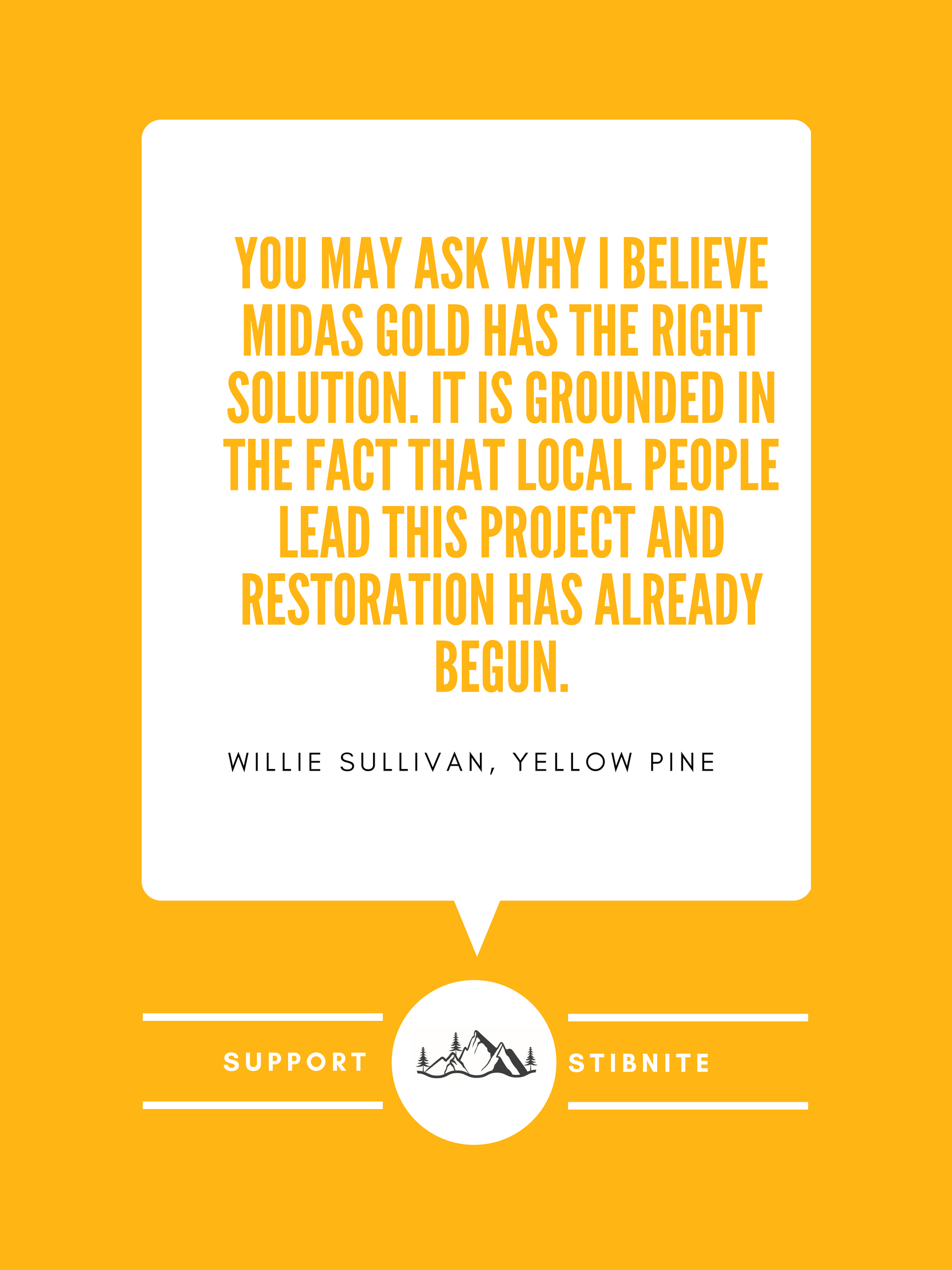 REPAIR PAST DAMAGE. REBUILD AN INDUSTRY. RESPECT THE COMMUNITY.
The Stibnite Gold Project is unlike any other mining project. Our plan is different because we started with the idea that mining and the environment can work hand in hand. We can take an area mined for 100 years and use the mineral resources there today to fund the restoration the environment desperately needs and bring new economic opportunities to Idaho.
Midas Gold located a world-class deposit of gold and antimony in the historic Stibnite Mining District, an area that has seen over 100 years of mining activity. Today, the East Fork of the South Fork of the Salmon River flows into the abandoned Yellow Pine mining pit, fish are blocked from historical spawning grounds, sediment clogs the river and millions of tons of old mine tailings and spent ore lie unlined in the valley. We designed the Stibnite Gold Project to reconnect streams and waterways, allow fish to migrate past the site to historic spawing grounds, repair water quality and reprocess and safely store old mine tailings.
A lot has changed since the first miners found the site more than a century ago. Today, we understand the environmental sensitivities of the area and have increasingly high standards guiding our work. We know we can use mining to rewrite the site's legacy and create a brighter future.
Together, we can restore the site. 
For the past five years, we have studied the economic and environmental opportunities at Stibnite and gathered ideas from the community. Now, our plan is being reviewed by the U.S. Forest Service and many other local, state and federal agencies under the National Environmental Policy Act (NEPA).
The U.S. Forest Service will prepare a draft Environmental Impact Statement and the public will have the opportunity to weigh in. We will keep you updated on the process or, you can read more about it here.